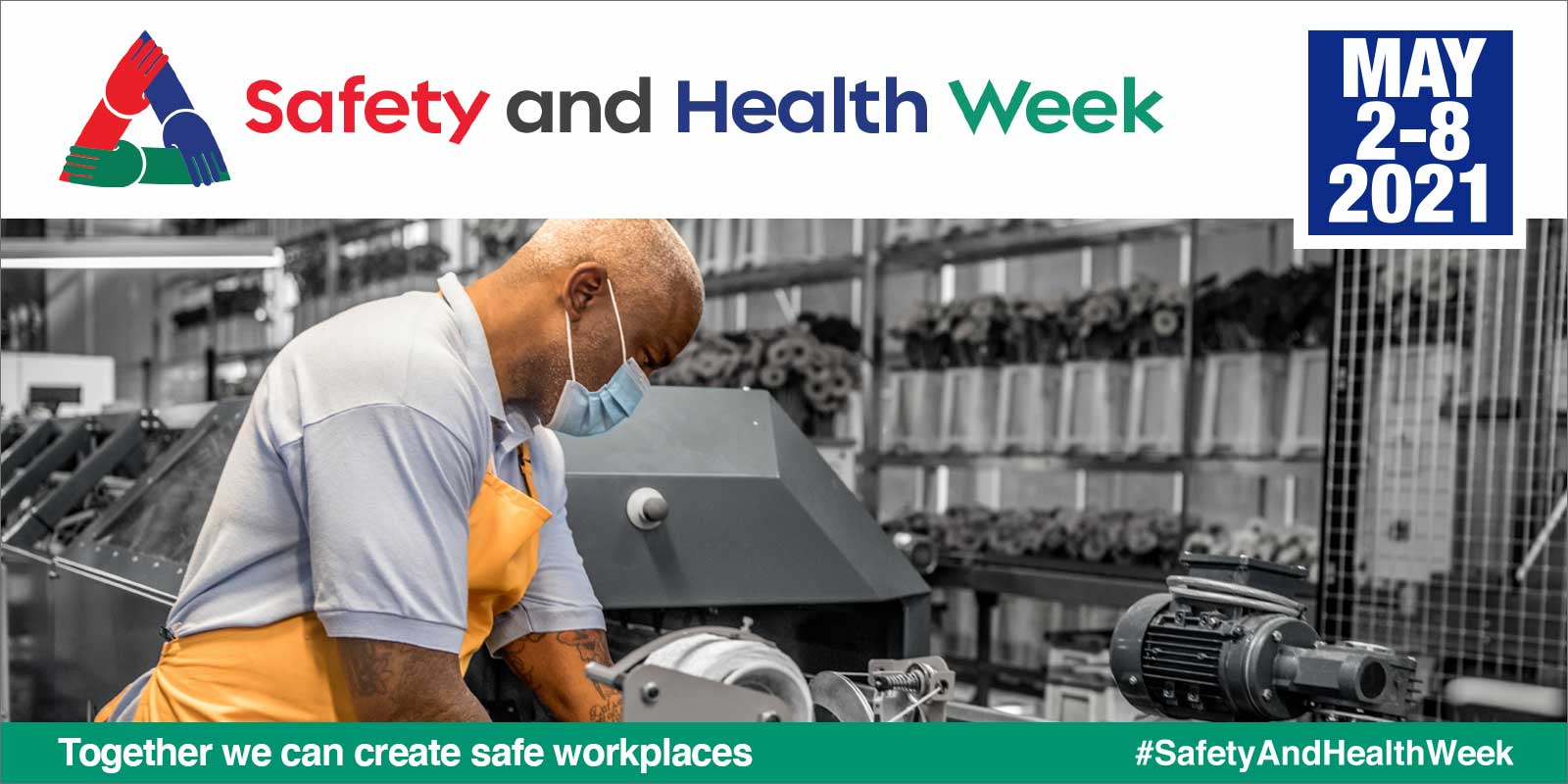 North American Occupational Safety and Health (NAOSH) Week (May 2nd – 8th 2021).
This year North American Occupational Safety and Health (NAOSH) Week is recognized across North America from May 2-8. This event aims to educate and bring awareness to employers, employees, partners, and the public about the importance of preventing injury and illness in the workplace, at home, and in the community.
This week also marks two other important events: Emergency Preparedness Week and Mental Health Week. This makes this week a trifecta opportunity to strengthen our focus and commitment to workplace health and safety.
Collectively, it is essential to note that workplace health and safety should be top-of-mind throughout the year but marking these important milestones provides an opportunity to refocus our collective commitment to work together to spotlight important health and safety initiatives.
The events of this past year have increased the profile of workplace health and safety and our unified determination to ensure workers in all sectors are safe and healthy when they are on the job.
Shifting safety culture is no small task. It requires commitment and ongoing vigilance day after day. Made Safe NL's mission is to enhance workplace safety culture for manufacturing and processing employers and employees throughout Newfoundland and Labrador.
We ask that you take time this week to acknowledge the importance of ensuring your workplace keeps occupational health and safety at the forefront of your day-to-day tasks. It's everyone's responsibility to take every precaution necessary to return home safely to their loved ones.
Work safe. Home safe. Everyday.